Bienvenue dans le Miroir de 8Carol8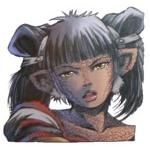 Accueil, News, Livre d'or et banières


---

Home, News, Guest book and mainlinks

Made in 8Carol8. Ah là c'est les choses que je fais moi-même. Soyez indulgents je suis pas très douée pour le dessin * attaque de chibi-eyes *


---
Made in 8Carol8. There it is the things which I make myself. Be forgiving I am not very gifted for the drawings * attack of chibi-eyes *

Images, livres, etc. Là c'est pour tout le monde. Principalement la présentation de toutes mes lectures et de mes artistes du net préférés


---
Pictures, books, etc. There it is for everybody. In most cases the presentation of all my reading and my favourite artists of internet

Histoire de s'amuser. Exactement ce que ça veut dire. Histoires drôles, images comiques, jeux en tous genres…


---

Just to have a good time. Exactly what this wants to tell. Odd stories, funny pictures, games in any types…
Cute, is it ? Fleur bleu et guimauve. Jusqu'à une certaine dose ça peut être mignon. J'y mettrai notamment les livres que j'aimerais lire à mes futurs enfants (mes frères et sœurs étaient trop mignons à cet âge, pas comme maintenant. Nah pas taper, je plaisantais !).

---
Cute, is it ? Flower blue and mallow. Up to a certain dose this can be cute. I notably will put in it the books that I would like to read to my future children (my brothers and sisters being too cute in this age, not as now. Nah not to knock, I teased!).


Reflets d'un Monde. Faudrait p'têt pas oublier la réalité. Y'a des choses intéressantes en dehors de l'imaginaire, si-si.


---
Images of a World. You would not perhaps have to forget reality. There are interesting things outside the imagination, so-so.

Eclats Majeurs. Attention, attention ! Réservés au plus de 18 ans ! Plus précisément aux personnes majeures, ça dépend de votre législation.


---
Major Brightness. Attention, attention ! Reserved for the persons of more than 18 years old ! More precisely to the major persons, this depends on your legislation.
Ombres du Multivers. Je suis gothique et un brin mélancolique par moment. Venez goûter la beauté d'un ange déchu aux ailes noir, d'un poème évoquant la douleur d'un cœur brisé… ou chercher l'adresse d'un magasin de fringues gothiques sur Paris.

---
Shades of Multivers. I am gothic and a bite melancholic by instant. Come to taste the beauty of a fallen angel with black wings, of a poem recalling the pain of a broken heart… or search the address of a store of gothic togs on Paris.

02 février 2009
Project Noir
Team anglaise traduisant manga, manhwa et manhua. Il y a une vingtaine de projets manhwa.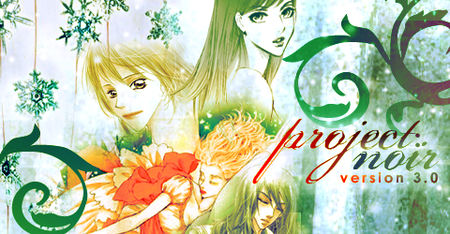 prochaine adresse : http://projectnoir.heavenforum.com
Commentaires
Poster un commentaire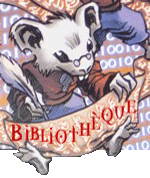 Design : images tirées de la BD "Le Miroir des Alices" de Kara, couverture de "Flower of Evil" en haut à droite, images de "Le Pavillon de l'Aile Ouest " pour les menus, le fond d'écran et en bas à droite

---

"C'est l'histoire d'une princesse... à la beauté aussi froide et cruelle que le reflet de la lune sur cette hache"
Mille et Une Nuits
Jun Jin Suk